Ash's Coma Will Battle Someone It is Mat4yo who portrayed Ash's coma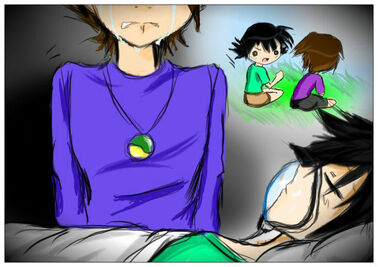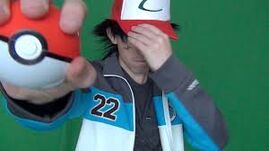 Lyrics
I leave my home
Start my journey all alone...
No... Catch em all... No...
I'll leave YOU all in a coma!
Your theories aren't eerie
They're ethereal diseases
I'm the leader, and i'll turn you into ash for your treason
Ah... ...my vision's blurry... Pikachu...! ...I can't see...
I thought we were all a team
Maybe this is just a dream
Your existence is fiction
You'd rather hurt than feel hurting
Time to show you I've learned on my Pokemon Journey!
STAGE ONE!
Strike you with a bolt of lightning in my pocket!
STAGE TWO!
Ignite your fires and blast you like Team Rocket!
STAGE THREE!
Water Gun you down with flows you can't test!
STAGE FOUR!
Make new friends , and become the very best!
If this is all in my head
Sprawled in a hospital bed
then I'm forever indebted to recycle the REM
COME ON!
You pasta people can't quite catch up!
Well, this battle is done so let me pull the plug...
WHO WON?
WHO'S NEXT?
YOU DECIDE!
EPIC RAP BATTLES OF POKEMON!
Trivia
Ash's Coma is the 11th Character From Season 2 Confirmed The Others Are Where the Bad Kids Go, Heartful Lou, Evil Otto, Squidward's Suicide, Zalgo, WHO WAS PHONE?, Ted the Caver, Mr. Mix, Console Me and Sweet Apple Massacre
In The Pokepasta Battle Royale He was Portrayed By Mat4yo